---
---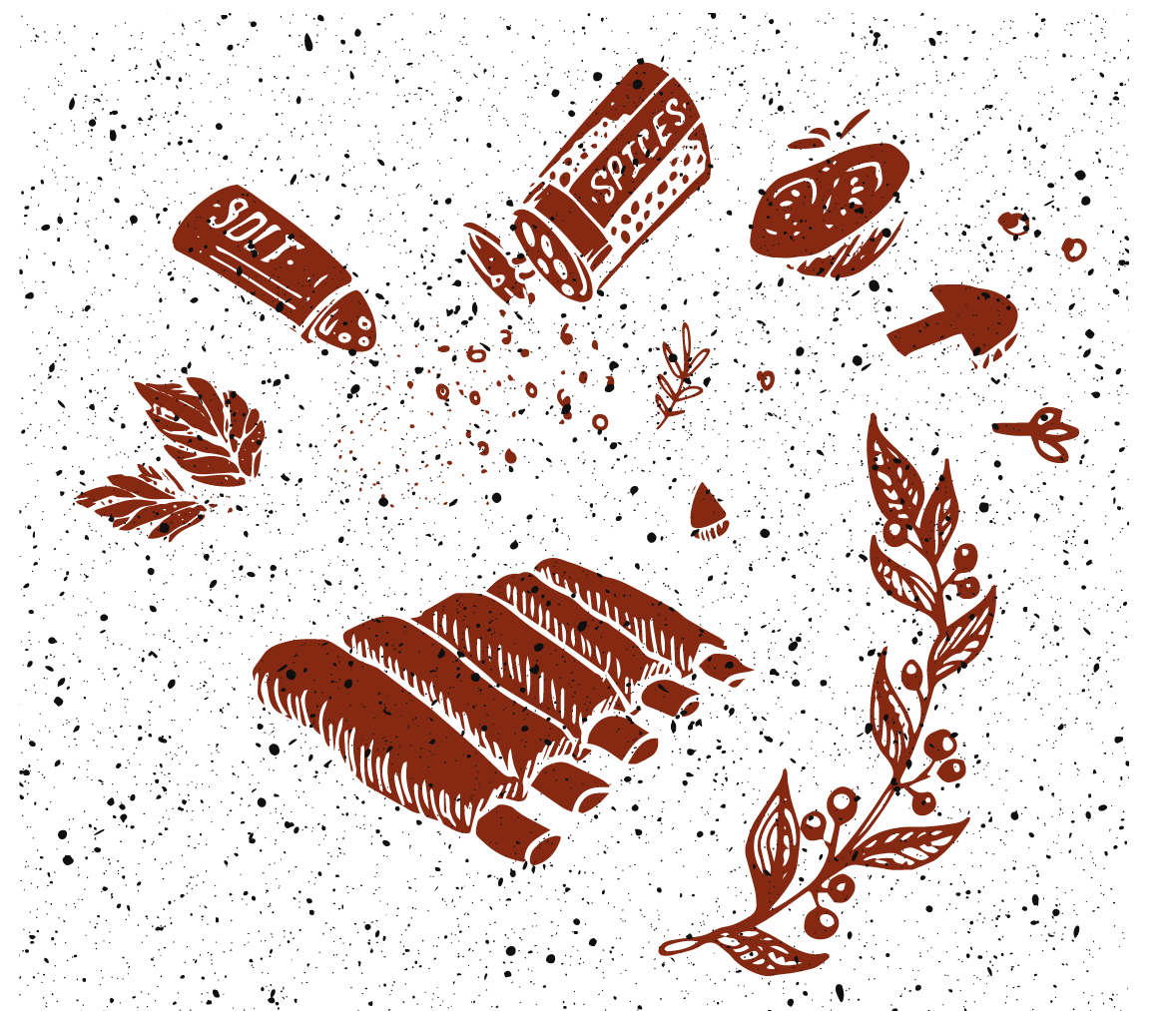 Who doesn't love great BBQ? We cook our meats low and slow to create juicy, flavorful and tender BBQ!
Texas barbecue is special method of preparation for barbecue which specifically includes beef brisket, pork ribs and sausage. Savor the flavors of a true barbecue with our hickory wood-smoked BBQ. From our briskets to our pulled pork, we smoke everything to perfection. Our beef cuts are cooked in our pit low and slow to create the best, juicy and savory flavor that you won't forget!
---
---
LOW &
SLOW
Our meats are cooked low & slow for up to 10 hours for more juicy and tender meat.
HICKORY WOOD
SMOKED
Hickory wood adds a deep pungent flavor and a beautiful dark smoked color. Smoked to perfection!
SEASONED
MEAT
With a mix of spicy and sweet, our meats are seasoned with the best flavors of the South that will keep your mouth watering.
BBQ
PIT
Perfectly welded to hold steady heat that smokes meat to perfection!
---
LOUISIANNA CAJUN-STYLE SEAFOOD BOILING POT
---
---
---
Our Cajun-Style seasoning blend hails from Lousianna, the home of delicious Cajun cuisine!
Our seafood boil is inspired by the classic Louisiana New Orleans style boil! Shrimp, king crab, mussels are boiled to cajun seasonings, butter and flavorful ingredients create a plethora of rich flavors that will entice your mouth. It is the perfect balance of sweet, salty, smoky with a subtle surprise of heat all in one! Our seasoning will give you an exciting and unique kick while keeping the same home-style flavor you love.
---
NEW &
UNIQUE
The boiling pot is new and unique style of seafood cuisine!
VARIETY OF
FRESH SEAFOOD
We bring you quality shrimp, lobster, crab legs and more!
100% LOUISIANA
CAJUN-STYLE
Experience the prime of Southern cuisine with our Louisiana Cajun-style seasoning.
FUN TO
EAT
Gather around the table and eat with your hands!
---
Oiso BBQ Pit made its official debut in February 2020 in Fort Lee, New Jersey. In our attempt to share the flavors of the South in the most delicious way possible, Oiso BBQ Pit was born. Specializing in wood-smoked meats and Cajun-style seafood boils, we present the highest-quality barbeque and seafood within the area.
Choose from our vast options of meats and side dishes that will provide you with an unforgettable experience! Friends and family of all ages are welcome. We try our best to create a casual, comfortable environment so no need to fear getting messy! Our customers' satisfaction is our top priority, and we value every guest who walks in through our doors. Come and dine in at our restaurant today at 124 Main St, Fort Lee!
---
---
BBQ COMBO TRAY A
Brisket, Pulled pork, Spicy thick slab bacon, Sausage, Beef rib, Baby back ribs, Chicken quarter & 3 Sides (Cornbread, Coleslaw, Baked beans)
$93
BOILING POT
- LOUISIANA CAJUN SAUCE
- CITRUS GARLIC SAUCE
Snow crab, Craw fish, Shrimp, Clam, Mussel, Calamari, Sausage, Shell pasta, Corn, Potato w/ option to add more
$39
OISO BOWL
CHOOSE YOUR MEAT: brisket, pulled pork, grilled chicken, spicy bacon or smoky bacon
All served with Kielbasa sausage, smoky ham, salad, pickles, corn and potato over jasmine rice with home-made BBQ sauce on top
$16-17
---
One of my goto spots. Some of the best BBQ I have ever had! Great service and pleasant, comfortable atmosphere. Prices and very reasonable for excellent quality and a quantity. Definitely a place to visit.

The quality of BBQ here is almost same as what you can taste in Texas. They didn't lower down the quality of flavor by replacing the selection of wood and way of cooking to something else. Their brisket looks amazing, and tastes fantastic!

YOU SHOULD VISIT THIS AMAZING, NEW BBQ RESTAURANT! Food was soooooo GOOD! Their Baby back ribs were so tender, moist and juicy! Try their sides like cornbread(so amazing!), coleslaw, pickles, and salad!!! I'm pretty sure this restaurant will be a MUST-VISIT restaurant in Fort Lee!
---